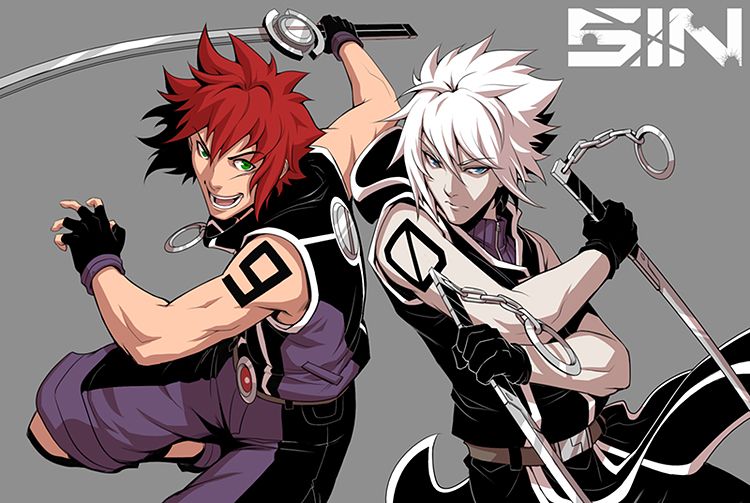 ART CONTEST INTRO
SIN
has successfully moved and settled on 
Tapastic.com
! With the release of
Chapter 50
I've decided to host an Art Contest to celebrate how far the series has come! 
This will be the 2nd Art Contest that I've held for SIN, the first one back in 2012 had over 60 submissions, let's try to beat that number!
---
UPDATES
March 17th

So it's been roughly a week since the contest was announced and I've already got 3 entries! Which is surprising considering last time I held one of these I didn't get a submission until like the last week before the deadline, hahaha! Anyway you can check them out in the "Submissions" section at the bottom.
I'll be attending three conventions in the next few weeks (Toronto Comicon, Emerald City Comic Con, and Fan Expo Vancouver) so if you'd like to pick up some art or rather LIMITED hard copies of SIN come by and visit! Also can't wait to see more submissions!
On another note, here is Kevin Libranda's first place entry from the 2012 contest!:
---
PRIZES
Incentive! 
All cash components are in USD and will be distributed via 
PAYPAL
.

1st Place

$100
An opportunity to visually design a character that will be in SIN!
2nd Place
3rd Place
---
RULES
Dr

aw ANY character(s) from SIN performing a "hobby" that you may think they would have (video games, cooking, reading etc.)



I will be judging all applications based on both Concept and Technical Skill. 


All submissions may be uploaded on Deviantart or any external websites.



All submissions MUST be shared on my Tapastic.com wall, making an account is easy and free!


There will be a limit of 3 submissions per person.



All submissions must be in before May 7th